Like other home security systems, Xfinity Home is compatible with several smart home devices, including smart locks.
However, not all smart locks are compatible with the system. If you're looking to get a smart lock that works perfectly with Xfinity home, this article is your go-to resource. Let's get right on it!
Presently, Xfinity Home only works with some models of Kwikset, Yale, and August smart locks.
Read on for details of each lock and how to integrate with Xfinity Home.
Best Smart Locks that Work with Xfinity Home
1. August Smart Lock Pro (3rd Gen)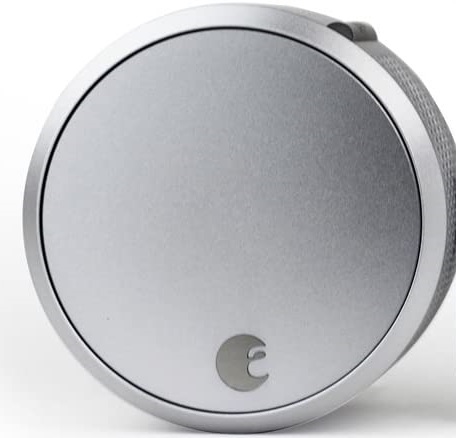 This is one of August smart locks that work with Xfinity Home. As mentioned, pairing your smart lock with Xfinity lets you control it remotely via the Xfinity Home app.
Users can also create and change entry codes, monitor their lock's status, and more—via the Xfinity Home app.
This lock has other exciting features you may like. These include auto-lock, Alexa enabled, biometric verification, and low battery notification. Needless to say, the lock also works with the August mobile app for remote control.
Note: the lock requires a hub to connect to Xfinity, your smartphone, and other smart devices.
2. August Smart Lock (2nd Gen)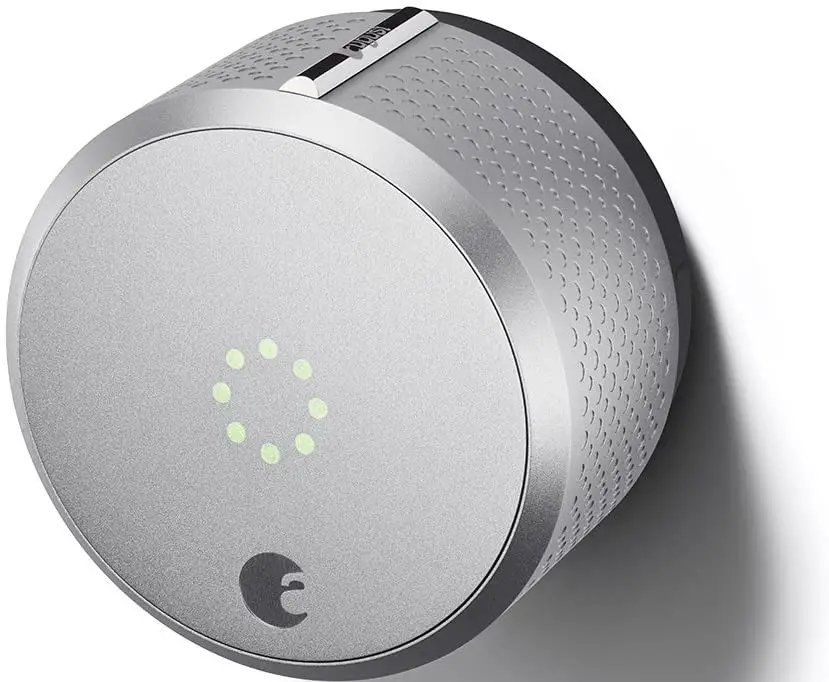 The August smart lock (2nd Gen) also works flawlessly with Xfinity Home and the integration is quite easy. You should be able to get it connected with Xfinity in a few minutes, as long as you have the system properly set up.
The lock also requires a hub for the connection, so you need to get a hub ready. August has its own Wi-Fi bridge that lets you easily connect with other smart home devices. You can also go for a third-party hub such as the Samsung SmartThings hub.
Like the other August locks above, this model works with Alexa and alerts you when the batteries are running low.
Read our related article on the BEST Smart Door Locks that Work With Alexa for an in-depth review and guide!
3. Kwikset SmartCode 914 Z-Wave Deadbolt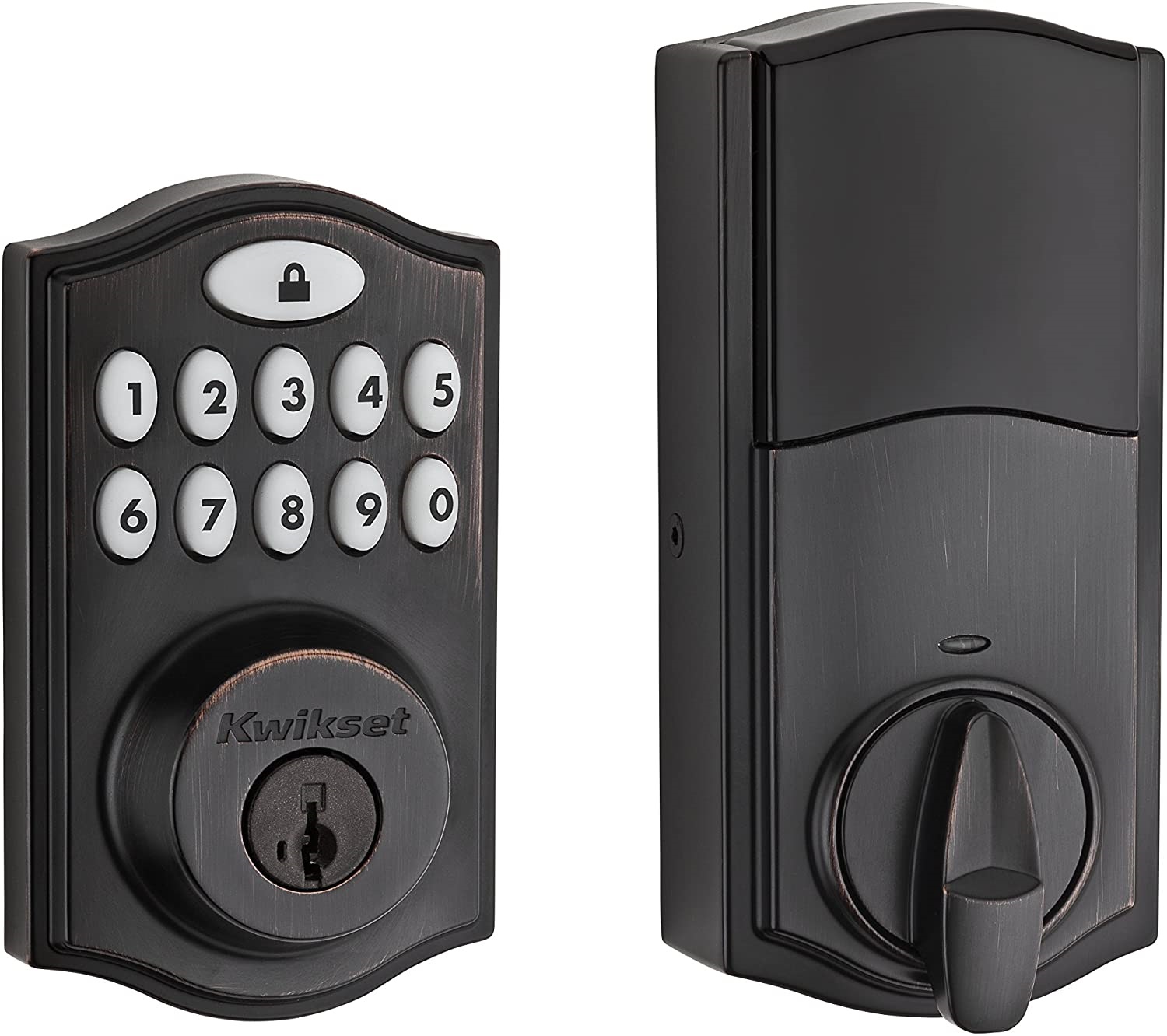 Kwikset is another smart lock brand that works with Xfinity Home, and here's one of the top models you want to consider.
The lock features both keyed and keyless entry, meaning you can switch between key and access codes entry. Moreover, integrating with Xfinity Home lets you lock and unlock your door via the Xfinity app on your smartphone.
The lock is also configured for hands-free control, and it's compatible with Alexa to that effect.
Note that connecting with Xfinity, Alexa, and your smartphone requires a hub (sold separately).
4. Kwikset Smartcode 916 Traditional Smart Lock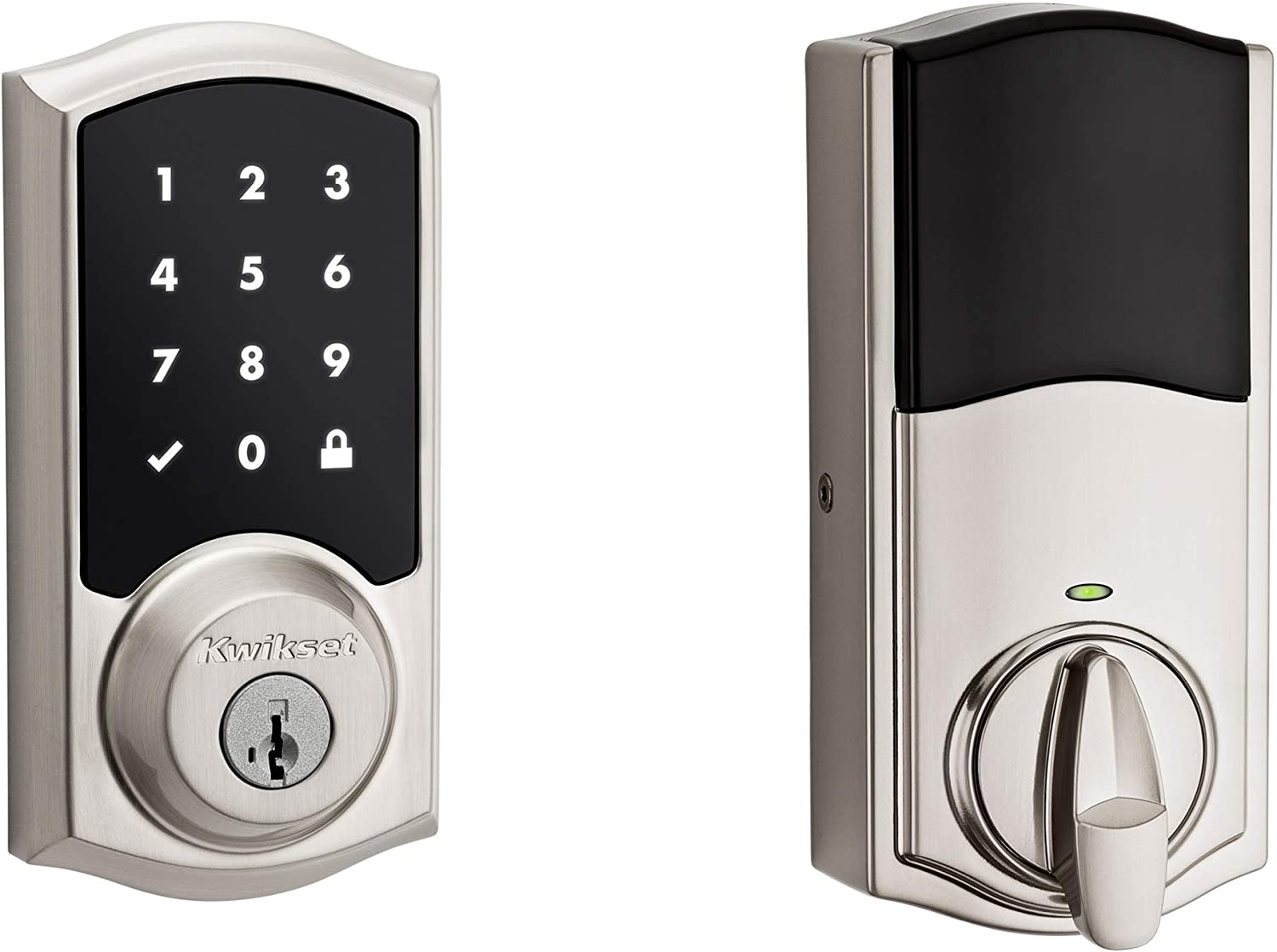 Did you recently install the Xfinity Home Security System and already had the Kwikset SmartCode 916 on your front door? The good news is you don't need to purchase another lock if you're looking to integrate your lock with Xfinity.
Yes, Kwikset SmartCode 916 works perfectly with Alexa, and the integration (see below) is simple.
This lock uses Z-Wave as its communication protocol, so you need a hub if you're connecting with non-z-Wave smart devices such as a smartphone.
As typical of other top Kwikset locks, this lock features the Smart Key Security that makes rekeying a breeze, and also protects against lock bumping, picking, and drilling.
More so, the lock works with entry codes and a physical key. Users can create up to 30 access codes and share them with family and friends.
5. Yale Assure YRD226 Smart Touchscreen Deadbolt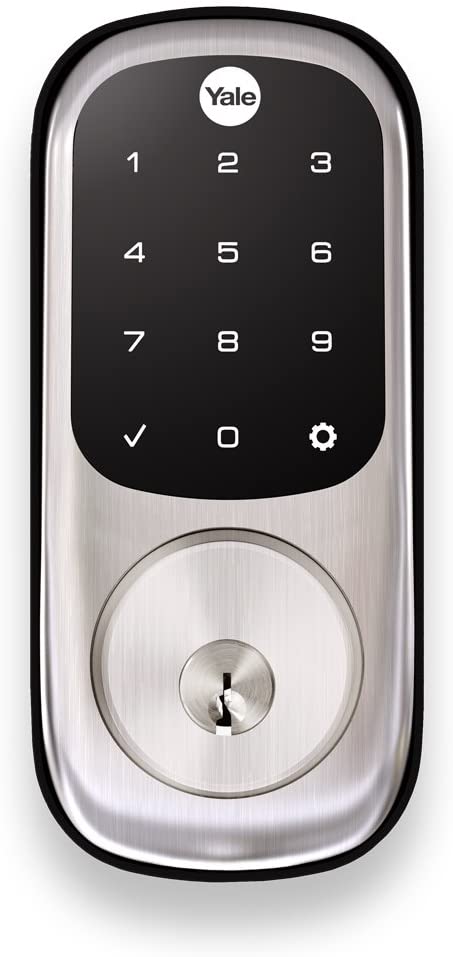 If you're looking to use a Yale smart lock with your Xfinity system, here's one of those to consider.
The lock is also compatible with Ring Alarm, Alexa, Wink, Samsung SmartThings, etc.
But keep in mind, the lock would require a hub to connect with most of these third-party smart devices. It's a Z-Wave based lock, so it needs a hub to translate data between non-Z-Wave devices.
Apart from operating this lock remotely via the Xfinity Home app and the like, it features a key and keyless entry. That is, users can also lock and unlock using a physical key or access codes.
6. Yale Assure Lock SL (YRD256)
While there are about four models of Yale smart locks compatible with Xfinity Home, Yale Assure YDR256 comes with more excellent features, including easy integration with Xfinity.
Like YDR226, you can pair this lock with Alexa for hands-free control. It's also compatible with Wink, Ring, Samsung SmartThings, etc.
The lock fits on most standard doors and it could replace your existing deadbolt; you may not need to drill additional holes during installation.
Other features of this lock are; 9V long-lasting battery, auto-relock, backlit keypad, physical key, and access codes entry.
What is Xfinity Home and How Does It Work with Smart Locks?
Although Xfinity was mainly known for providing cable and internet services, the Comcast division has for the past few years ventured into home security—with professional monitoring plans. Currently, Xfinity Home security works like other popular security systems—Ring, ADT, Simplisafe, etc.
The system comprises cameras, motion sensors, doors and windows sensors, smoke detectors, smart locks, etc.
Integrating your smart lock with the Xfinity Home System lets you:
Lock and unlock your doors remotely via its mobile app.
Create and change access codes.
View your lock's activities.
Receive alerts when anyone opens or attempts to open your door, etc.
Note: You may have to subscribe to the Xfinity professional plan to use some of these features.
How to Integrate Smart Locks with Xfinity Home
Recall that Xfinity Home mainly works with some models of Kwikset, August, and Yale locks, as you can see above. So in this section, we'll show you how to connect your compatible Kwikset, August, and Yale smart lock with the Xfinity system.
How to Connect Your Kwikset Smart Lock with Xfinity Home
Step 1: Install the Xfinity Home mobile app (available for iOS and Android devices) and sign in.
Step 2: On the overview screen, click on the More icon (+) and then click Add a Device. This will usher you to a new screen where you'd see compatible Kwikset locks—click on the model you have. Next click Continue.
Step 3: Now head over to your lock and remove the interior side cover. This should reveal the lock's back panel with buttons. Now press the left button four times (applicable for Kwikset 910 and 912 locks) and tap Continue. For Kwikset 914 and 916, press the A button four times and tap continue afterward.
Step 4: After step 3 actions, the system will find your lock and add it to your account. This could take a few minutes—probably three. Click Continue.
Step 5: Upon finding your lock, the system will display a message on the screen — "we've found your device" and then prompt you to give your device a name.
Step 6: Type in a name for your lock and click next. You should give a unique name to each lock, that's if you have more than one lock integrated. Next, click Finish to complete the set-up.
How to Pair Your Yale Smart Lock with Xfinity Home
Step 1: Install the Xfinity Home app on your phone—iOS and Android devices compatible.
Step 2: Click on the More icon (+) and then click Add a Device. Next, click on your Yale lock model and tap Continue.
Step 3: Touch your Yale lock using the palm of your hand to wake it up and tap Continue (this is for Yale YRS226, YRD246, and YRD256 locks)
Step 4: Now enter your 4 to 8-digit master code and hit the Gear icon on the lock. Next, return to the app and tap Continue.
Step 5: Press 7, followed by the Gear icon, and then tap Continue. Next, press 1, and then the Gear icon and tap Continue. The system will find your lock and add it to your Xfinity account—this might take a few minutes.
Step 6: Once your lock is discovered and added to your account, the system will prompt you to name your lock — "give your device a name". Enter any unique name and tap Finish to complete the process.
Note: If you're adding more than one lock, you want to give them different names to avoid confusion.
How to Pair Your August Smart Lock with Xfinity Home
Step 1: Install the Xfinity app onto your iPhone or Android device and sign in—using your Xfinity details.
Step 2: Click on the More icon (+) and then tap Add Device.
Step 3: Select your August smart lock model from the list of available devices and tap Continue to connect your lock to your Xfinity account.
Step 4: Agree to the terms and conditions and sign in to your August account to allow Xfinity access to your locks.
If the above steps were successful, that's all about integrating your August lock with Xfinity Home. You can now operate your August lock via the Xfinity Home app.
To Conclude
Though other Kwikset, Yale, and August smart locks work with Xfinity Home, we simply featured the best of them based on our research.
If you're curious to know other models, here you go; Yale YRD216, Yale YRD246, Kwikset 912, Kwikset 910, and August Smart Lock (3rd Gen).